Description
Take on the role of Onigiri, a feline witch who lives in a cottage in the forest and delivers packages flying on a broomstick. Earn money from each delivery to customize your cottage. During deliveries, explore new worlds, forage plants and fungi, and meet quirky villagers along the way.
History
Features
Flying - Deliver packages on a flying broomstick which you can upgrade. Simple and forgiving controls let you enjoy flying without worrying about crashing or combat. Explore diverse worlds and forage wild plants along the way.
Relationships - Delivering packages to the same villager deepens your relationship with them. Become close friends with as many villagers as possible to unlock rewards.
Decoration - Return to your cottage to craft items and unlock new abilities. Express yourself by decorating the cottage with customizable furniture. Seek out new pieces of furniture in shops where you can spend your hard-earned cash.
Logo & Icon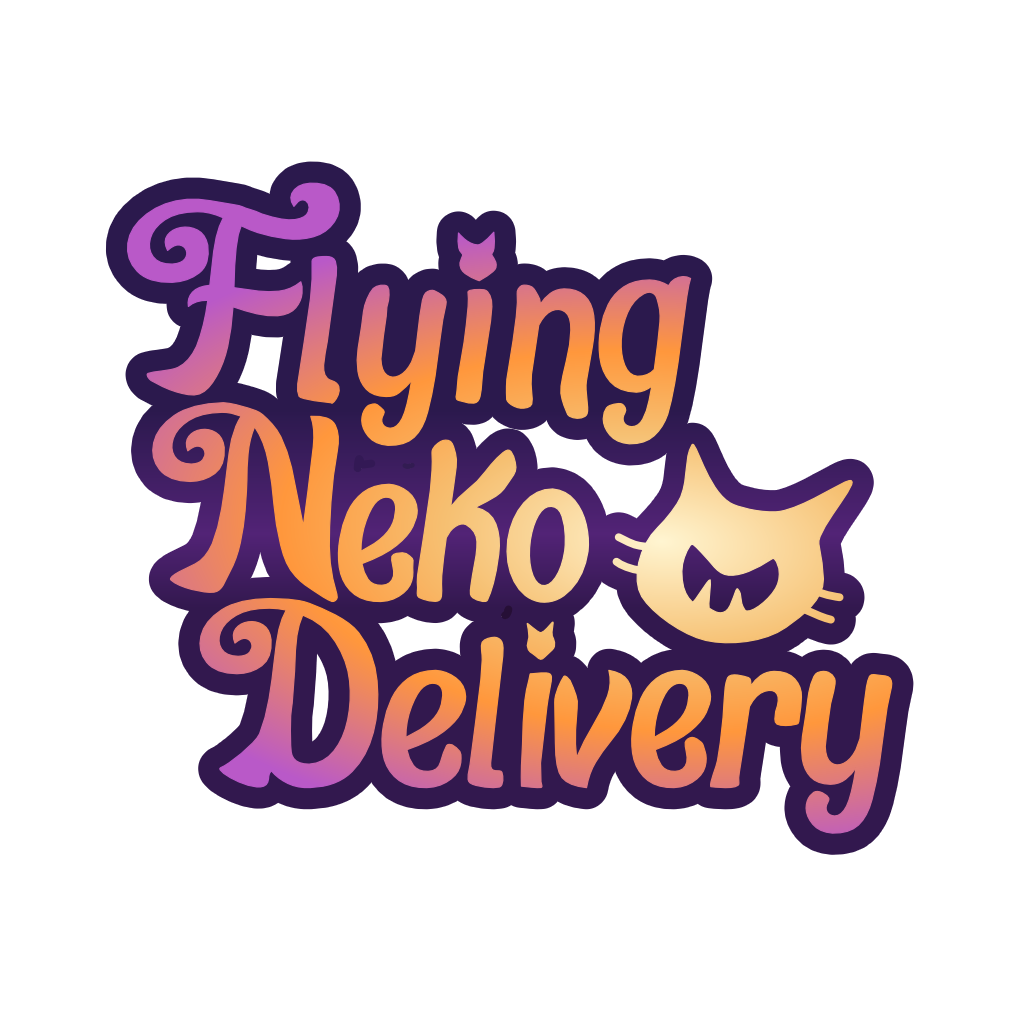 Awards & Recognition
"Ubisoft Indie Series 2021" Finalist
Additional Links
GIF Album

Animated GIFs! imgur.com.

Ontario Creates

Made possible with the support of Ontario Creates ontariocreates.ca.
About Fractal Phase
Boilerplate

Founded in 2015, Fractal Phase is a small family-owned independent game company based in Toronto, Canada. We make low poly games for underserved niche markets. We are the creators of Sky Rogue, a low-poly arcade flight simulator on the Nintendo Switch, Xbox One, and PC.

More information

More information on Fractal Phase, our logo & relevant media are available here.
Flying Neko Delivery Credits
Kenny Backus

Programming, Additional Art

Kristi Backus

Design, Additional Art

Thousand Stars Studio (Sally Luc)

Art

Mark Sparling

Music
Contact
Inquiries

Twitter

Web

Discord